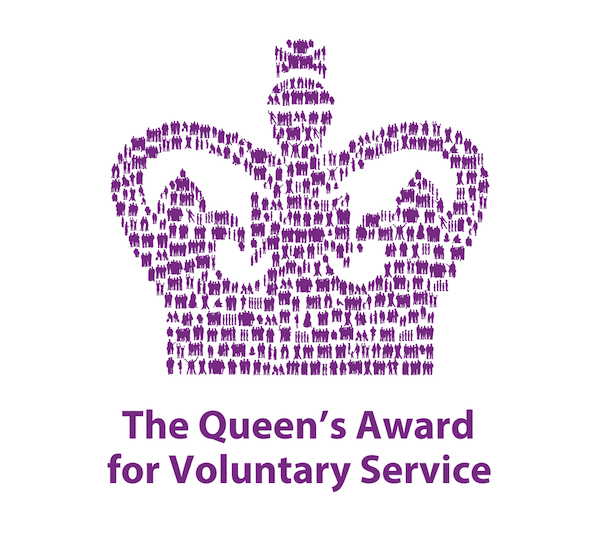 Queens Award for Voluntary Service Speech – Beverley Gilbert
QUEENS AWARD FOR VOLUNTARY SERVICE ACCEPTANCE SPEECH
Thank you to the Lord Lieutenant or Warwickshire for your kind words and presentation of such a wonderful award. If you had said 7 years ago when I was sitting in a corner of my bedroom planning Cohort 4 that we would be presented with such an honour, I would have said you were being fanciful. Thank you.  Some acknowledgements to make.
Thanks to the Landmark Trust and in particular to Caroline Stanford, Historian and Head of Engagement for enabling us to hold this event at Astley Castle, such beautiful surroundings (flowers)
Thank you Becca Turner, Davina Key and Jazmin Lyons for making the nomination, you are wonderful to do so. We wouldn't be here had it not been for you. Thanks to Clare Sawdon and to Eric Wood who evaluated Cohort 4 and wrote the Queens Award report recommendation.
All our special guests are invited here because all of you have shown kindness to Cohort 4, have appreciated the special nature of the group and have championed our work here in Warwickshire:
Mark and Antonia Davies, thanks for your kindness, thanks for the High Sheriff's award to me in 2018 and for inviting our group to your lovely home for the past 3 years for a Summer Lunch. We so appreciate your generosity, including an open garden donation that helped us enjoy a whole group Christmas outing to the theatre last year. Thank you for last week's lunch at Admington Hall Antonia (flowers to Antonia for last week)
Clare Sawdon, thank you for your High Sheriff's award to Cohort 4 in 2019 and for coming to us to prepare a full roast dinner. Your continued interest in our work and enthusiastic support is so welcome.
Clare Hopkinson, you are such a wonderful supporter of Cohort 4 work. CrimeBeat funded our accredited programme for girls and young women in Warwickshire, including delivery to girls who are seeking asylum with three interpreters in Warwick recently. Thank you.
Craig Tracey, our North Warwickshire MP, thank you for your kindness in previously visiting Cohort 4 and especially for making our visit to the Houses of Parliament so wonderful in January this year; some of our group who attended then are here today. Thank you for the kind words of encouragement you wrote to us on receiving this Queens Award, these were very much appreciated, thank you.
Father Paul Lomas, we are based at St Benedict's Church Community hall and we thank you for your continued championing of our work and for your love and prayers.
Thank you to those who have funded our work, in the main charitable funding bodies outside of Warwickshire, but especially thanks to:
Tina Costello, HoECF, who has continued to value what Cohort 4 do, repeatedly funding our work through the past few years (unable to attend today but currently on a well-deserved holiday in the Bahamas)
Hannah Asprey, our Fund Manager TNL Community Fund. Without lottery funding we wouldn't have been able to expand, especially given the demands on Cohort 4 since covid arrived. Thank you for your support.
 Volunteering and Personal Thanks
The Queens award is all about voluntary time spent in the community.  I cannot even begin to estimate the thousands of hours I have spent on Cohort 4 since we started. To that end I must thank my long suffering, ever patient and understanding partner Neil.  I really do not know how you put up with my daft working regime. At times you have barely seen me as I combine my full time academic teaching/research with consultancy work, my phd and of course, Cohort 4.  That said, my family know that keeping my mind busy keeps me out of mischief of course!
Cohort 4 is very special and unique, of that there is little doubt. I have been examining women's groups around England for some time as part of my own phd research, there's nothing quite like our group. Steering the organisation since 2014 has been challenging and I likened it to being at the wheel of a runaway train on twitter last week. Sometimes the train pootles along the track nicely and sometimes the going is tough.  At one point last year I got as far as pulling the emergency stop cord and started hobbling off down the platform.  So it is that I now thank the Cohort 4 Directors for all of their voluntary hours and energy.
Margaret Ingram, Rachel Wilde and Maria Beale, Directors ranging from their 20s to their 70s, all with a range of specialist areas of professional experience and some with lived experience of some of the issues shared with our women themselves.  Last year you pulled me gently back into the Cohort 4 runaway train and I am so pleased that you did. Cohort 4 is so lucky to have each one of you combining your talent, time and care. It really wouldn't be the same without each one of you.
Thanks to those members of the sessional team who contribute so much to Cohort 4, Gilda Alves and Jazmin Lyons who take care of the Women's Lunch Group and our older persons group. Thanks to Neil who runs the Men's Breakfast Group for isolated and lonely men in North Warwickshire. Thanks to Fay who is our 1:1 signposting project worker and new Activity Coordinator since Covid-19 arrived in March 2020 and a special thanks to Maria Beale who jumped into a new role of Mental Health Coordinator again since covid arrived. You have supported our group members, men and women through a very difficult period of isolation and lockdown, working tirelessly above and beyond your paid hours to offer support group members with acute wellbeing needs, we've done this 7 days a week.  Cohort 4 have been able to be immediately responsive to the needs and wishes of our group members. Thank you to all members of the Cohort 4 team, you are quite frankly awesome!
Then the volunteers who have joined Cohort 4 over the years with a special thanks to Julia Goodall. You are an absolute gem, you truly bring a little sparkle every time you offer time, energy and love to our group. My personal thanks for your support to me. Thanks also to Mick Goodall for the repeated raids on his allotment, your beetroot is the best!
Thanks to Carol Graham the ASDA Community Champion, you now volunteer hours with Cohort 4 and we love having you with us. (Carol is on holiday this week)
Volunteering is not just about the formal hours given, it's also about what our wonderful women group members bring.  Every time to volunteer a welcome to a new member, offer a smile to another woman, a hug, a shared resource, thank you.  To women who have brought another woman into their home when she is struggling, when you've attended her mother's funeral to ensure she's not alone, when you've weeded her garden, made her a home-made gift or just been kind and loving. You are volunteering, volunteering your care and love, and that is what combines to make Cohort 4 so special and unique. Thank you, without you our wonderful group members the group would not exist.
CLOSING COMMENT
I'm going to finish with some words written by one of our group, someone who is as smart as they come, with a generous heart and a way with words that is incredible…
I know there's going to be times you may feel like it's all too much but we're a family, we look after each other
I haven't got a biological family, but I  imagine it's something like us
A big group of people that are supportive and welcoming and motivated to keep Cohort 4 going
You're amazing for coming up with this idea of Cohort 4 and I'm so glad I made the step to come
The group has helped me so much, my future is so bright because I have everyone holding a light just to help me see it.
It's amazing how well I was accepted and how far I've come, I couldn't be more thankful
I'm still coming when I'm old and grey, I'll make my grandchildren wheel me over. (by Jazmin)
Beverley