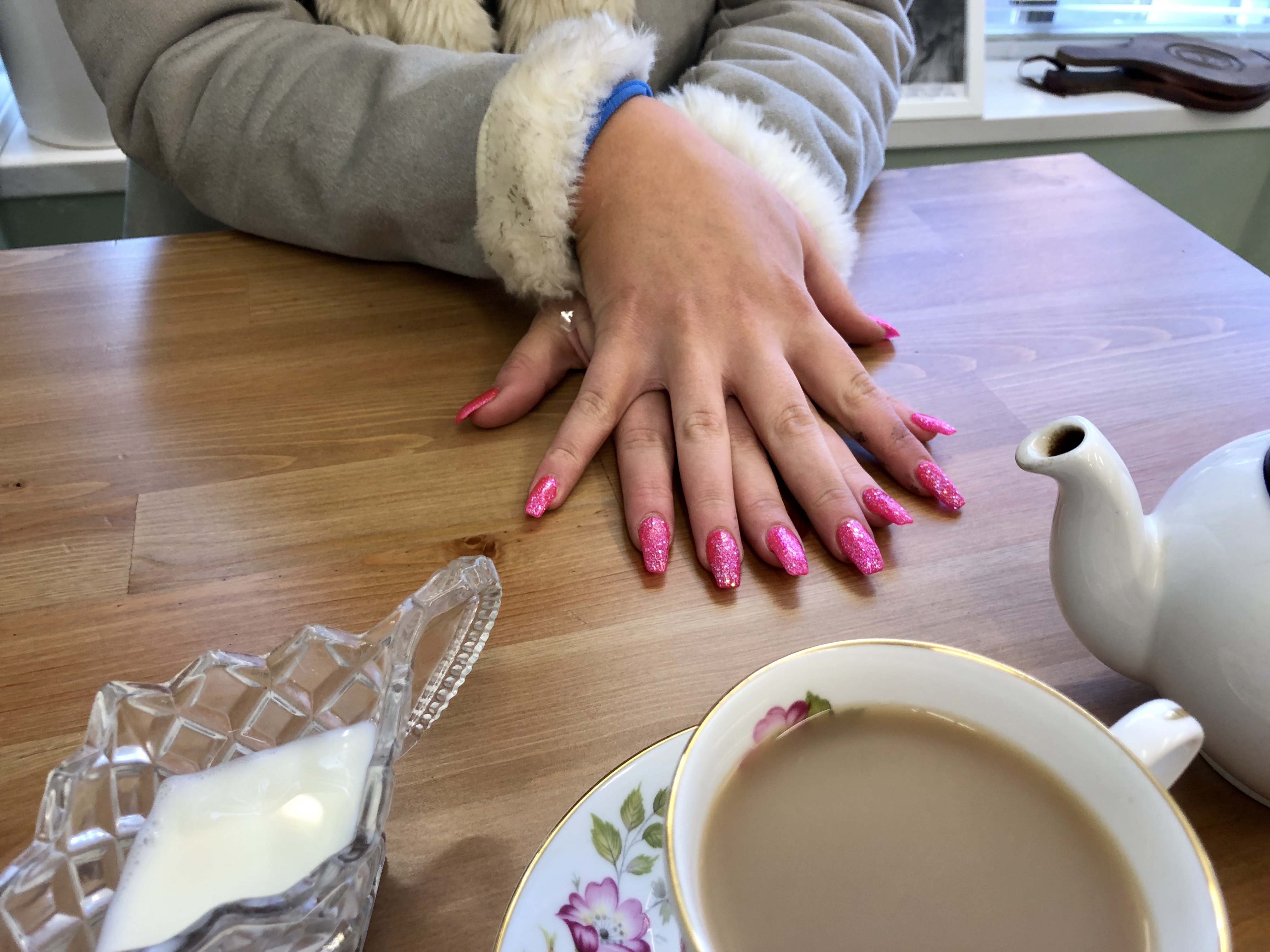 Day 18 of Therapy
Day 18 and only one more day to go. What a journey it's been. I'm up at half 3 in the morning my emotions are all over the place today due to being a year today I lost my nan. But the hospital were good to me and made sure I'm in today to make sure I'm okay dealing with loss is never good ….
7 o'clock in the morning and I'm showered, dressed, makeup and hair done, ready for the day – anyone dare makes me cry today I will seriously not be happy it took 45 minutes to make sure my make up was ok.
It's my last day seeing Luke and Gill (not their real names) today, gutted, well not last day as such as we are planning to meet up again soon and Luke is coming to spend some weekends/days here. I could let out a little secret but I'm not going to, sorry guys 😂.
10 weeks, not complete weeks, main 3-4 days a week instead of 5 days, and a week off because I was very poorly. But at the start of doing therapy I was feeling fantastic about it and didn't know if it was for me … there was up and down days and days where I just didn't want to go in. I have a feeling these next 2 days are going to be great. If any of you are struggling please speak out. It's only 7 am and I'm feeling optimistic about my day at therapy today and I haven't even got there yet.
They were late picking me up today because of traffic. I got in the car 2 minutes later a man who's a local drinker walked into the movie vehicle which made us more late than usual the man was so horrible to our driver !! It was his own fault walking into the road and straight into the car what a morning that was I get here and I made the coffee. I gave Luke his first 2 presents and he loved them !! Actually can't wait for him to open his last. Then we had group. There was no point me going in because I've done the 4 week rolling programme. Twice. But I stayed in there as the rest of the people were completely new !!
We came out of group and it was soggy sandwiches time. They're vile things. Luke made me coffee and he went shop and brought me a drink. Gill kept asking when I was going to give him his final present as she knew what it was …. everyone says how close and how cute we are when we are with each other. Have u clicked? Then afternoon group nightmare. I lasted 2 minutes, I was not doing tia chi and yoga – not on my watch!  Just so Luke could look at me. I'd rather die of embarrassment than him see that so back in the common room drinking coffee for me. I had my last review today, they are going to up my medication as I still seem to be up and down. But they said how well I have progressed and they are very proud of how far I have come. Happy about the result I think … they said I'm actually an inspiration to the rest ❤
Sat in the common room and I had a little snooze I woke up with Luke's jacket on me plus mine and it come to quiz time, so I just sat there, Quiz bores me now. Luke had his final present off me and he had tears in his eyes when he opened it. Can't believe until we decide to meet up we won't see each other.
Coming to the end of the day and it was time to be picked up. I actually sat in the back this time. I fell asleep on Luke in the car and I wake up as we were dropping me off. He was so sneaky and he got me a present, another unicorn gift from him. It was a unicorn colouring book ❤ This guy has my heart !!! And he brought me chocolate. Well that was it, I have 1 more to go, it's been emotional as Luke says. He gave me a hug and a kiss on the cheek it felt like our final goodbye. Don't worry though he's coming to visit soon!! All the way home my heart sank. But Oakwood day hospital has done me good and I've met so many nice people. It's amazing when u think everyone is okay but deep down there breaking down inside  just shows you there's a layer over your emotions. Day 24 and it's coming up to day 25! I've accomplished it ❤
A Cohort 4 Woman, in therapy