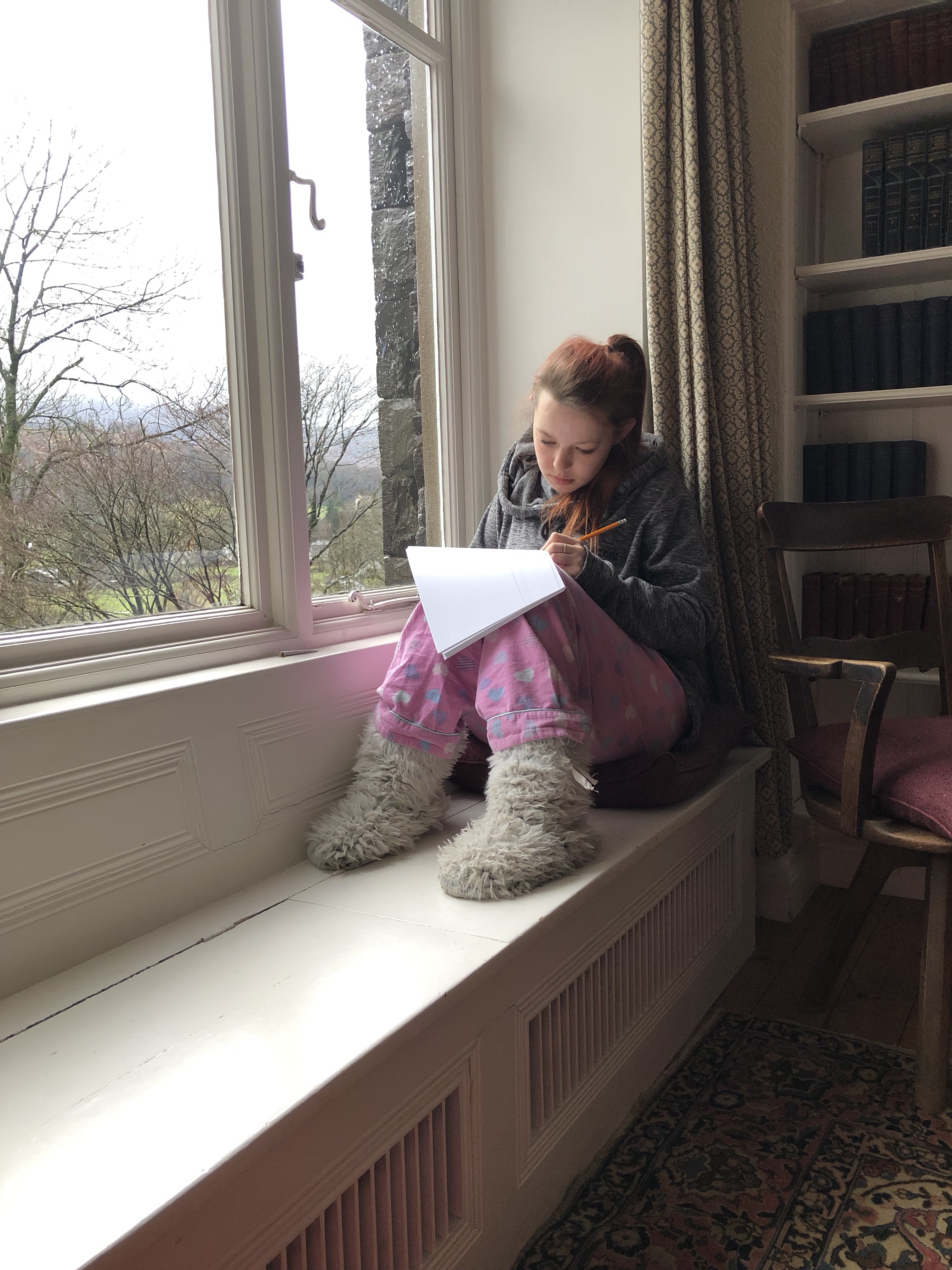 Howthwaite. Our 50forFree Holiday. A blog post by J
Arriving at Howthwaite
The long road to the house was the most beautiful thing I ever seen. And even though the trees don't have many leaves it was so beautiful. There's other cottages around but it's like we're alone. The peace is amazing. Fresh air, snowy mountains, high hills! It's the perfect place to get lost in our own thoughts!
It's all old fashioned. So much history in this place, the excitement is overwhelming. I read about the house's history to our group.
 The Fairy House!
There's a wooden garden house in the back garden and it's so beautiful. Perfect place for a fag if it's raining.  I've been sat up here regularly to think and enjoy the peace. My favourite bit of Howthwaite.
Day Two
We have had a wonderful day today and I am still so full of excitement – today we went to the local town and explored the shops. I got soaked running through big puddles – it really rains a lot down here. I have lots of gifts, pictures and more. I have the memories and life experiences! We had the log fire going and it was amazing. I've been sitting drawing in the middle room, enjoying drawing trees and the garden.
Aunty Bev is the only reason anyone got to come on this incredible holiday. Without her we would never have been able to experience the world! Thank you Landmark Trust for letting us stay at Howthwaite.
Love you so much
Love
J