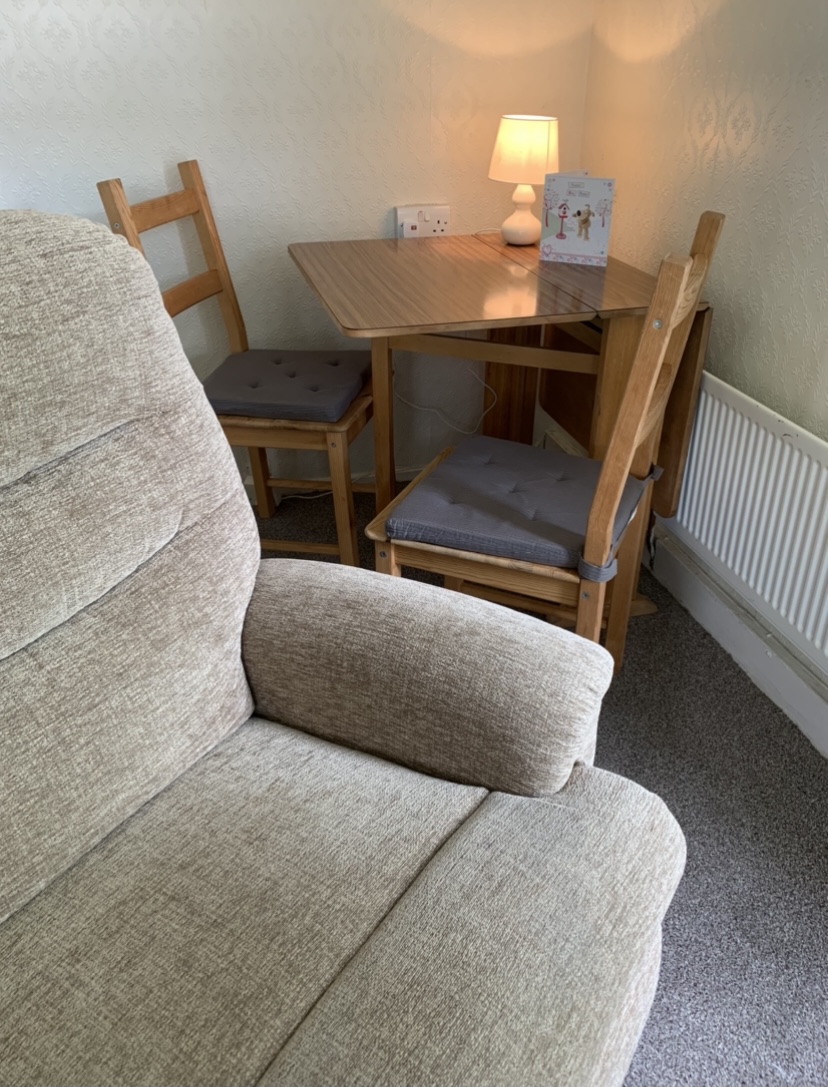 Working together to make a difference
Working together to make a difference
This last couple of weeks Cohort 4 has worked together with P3 to make a significant difference to one of our group members in Nuneaton. Sharing resources, expertise and connections certainly has transformed the safety and wellbeing of one resident in our area.
P3 located and secured a sheltered accommodation flat for an older Cohort 4 group member and organised all the processes, paperwork and tenancy details. Then Cohort 4 took over to arrange to have the flat cleaned, carpeted and furnished ready for today's big move in… thanks to our Men's Support Worker Neil for your hard work.  Thanks then also to Number 8 Charity for some excellent quality (gently used) furniture and furnishings to transform the new home.  To Devlin's Carpets of Fazeley, you were superb and for the time, patience and kindness of Craig at CW Removal Services, thank you so much…. as always!
Our group member said, "Beverley, I don't know how to thank you and Cohort 4 for all that you've done and all the help you've given me."
It's been a pleasure to respond to the needs of a group member and it shows how working together with other community-based charities and other kind organisations can really transform the lives of others.
There is a growing strength in community connections that when brought together, we can make a difference in all of the things that matter: safety, self-worth, dignity and importantly, experiencing community kindness.
Thank you P3, Number 8 Charity, Devlin's and CW Removal Services.
Beverley (I want a go on that electric reclining sofa soon !!!)