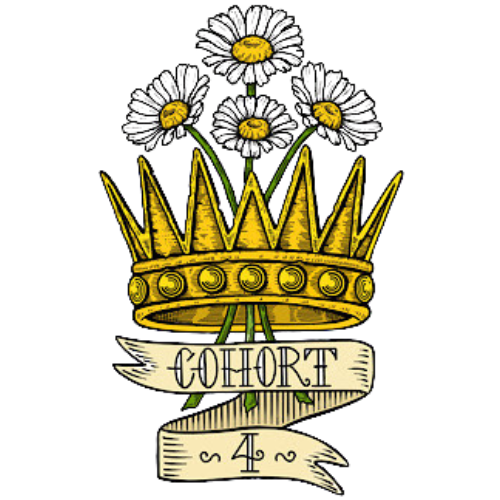 Release the Battleaxe
Over the past few months the state of our mental health care system has been tested by a number of Cohort 4 women, and it has been found to be wanting (*massive understatement). This week it was tested again and sadly, such was the situation, it was time to release the inner Battleaxe, to try to obtain adequate care for one of our women.
Discharged whilst unable to walk, whilst in a state in the A&E toilet, vomiting continually, shaking like a leaf, the attending doctor felt that there were no grounds to admit this lovely woman for treatment.
On arrival, there she was, with one of our women peer mentors, both of them shocked by the swift A&E discharge and by the blunt dismissal of their concerns. She couldn't walk, she was vomiting into a bowl and was shaking violently, wanting she said, to die.
'He just wouldn't listen,' said the peer mentor, 'just told her to go home to eat, even though she can't keep water down, she hasn't been able to eat for days now. How can we get her home – she can't walk, she's so weak. She's been sick 20 times since we've been here.' Our woman lives alone up two flights of stairs with no lift and no family to care for her.
The Battleaxe is quietly spoken, extremely clear and very firm. After calling said doctor from his A&E duties, the Battleaxe invited him to re consider the discharge decision. Apart from the very clear signs of physical emergency, had he considered the high risk mental health issues that his patient presented with? Pink cheeked, the young man was advised of said issues.
'She didn't say,' said he. 'You didn't ask!' said the Battleaxe.
The evidence of mental ill health as well as physical illness was abundantly clear from looking at our woman's arms and presentation, as she vomited again into her cardboard bowl.
'We have a shortage of beds,' said he. 'I don't care. This woman needs treatment,' said the Battleaxe, taking a note of his name in her diary.
The end of our story was a satisfactory one. Our lovely Cohort 4 woman was duly admitted and since then has been cared for by a wonderful ward of nursing staff.  She had a worrying night; but is showing signs of a slow recovery. Fingers crossed for her safe return home. Cohort 4 women are going in to visit to make sure that she has what she needs, including knowing that she is cared for. Thank you our peer mentor, you were awesome!
Cohort 4 is only a friendship group; a voluntary peer mentoring and support group in the community. We signpost women into services. Sometimes, fabulous ones, but sometimes seemingly into the ether, to services that are stretched, restricted or simply non existent.  It is a real concern that so many women with multiple and complex needs, with diagnosed mental health conditions, have no ongoing care.
What happens to women who don't have voluntary sector community groups? We need more services in our communities. We also need more Battleaxes.
Not good enough!
(Image of Ena Sharples, a wonderful traditional British Battleaxe character, Coronation Street played by Violet Carson. She appeared in the first episode in 1960 until 1980. An influence on our modern day Battelaxe, above).