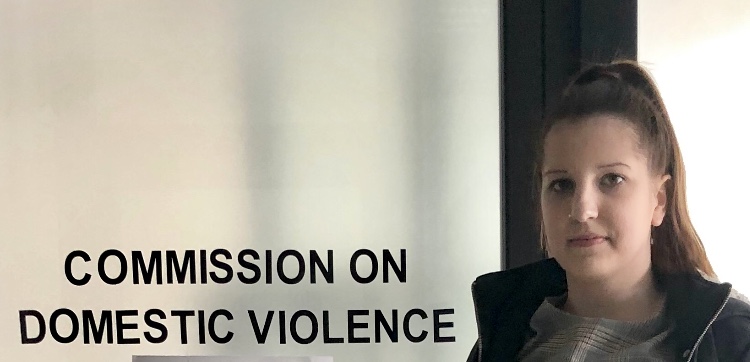 Cohort 4 International Trainers
Cohort 4 goes international!
This week Cohort 4 has been spreading its wings all the way to Malta! Beverley and I have had the privilege of being able to travel to Malta to deliver Domestic Abuse, Stalking and Honour-Based Violence (DASH 2009) Risk Checklist training to nearly 70 professionals working within the Malta Government's Commission on Domestic Violence, Social Services, Domestic Violence teams and the police. We trained as accredited trainers for the DASH (2009) Risk Checklist in 2017 and have since trained social work professionals in the UK and now in Malta.
The response from the training participants was brilliant; they were engaged, interested and seemed to enjoy the discussions and debates throughout the day. We also received excellent feedback from the trainees. We trained over 3 days and Beverley also delivered training on the new MARAM (multi-agency risk assessment meeting) process to the Coordinators and Chairs, which will be being implemented in Malta in March 2019. With this new process in place, along with professionals understanding how to use the DASH risk checklist, it is hoped that this will improve information sharing and relationships between agencies but most importantly that victims of domestic abuse will be offered the right support and protection for the risks they face.
Training Feedback – Malta
"Listening to you speak was the aspect I enjoyed the most. It gives me motivation to continue working :-)" 
"Excellent training!"
"I enjoyed all of it. A well full of knowledge, this training was delivered in a way that kept us all in attention."
Whilst in Malta we were also able to meet up with our friends from SOAR, who visited Cohort 4 in November 2018 and were the first professionals in Malta to complete the DASH (2009) training. SOAR is very similar to Cohort 4 and is a peer mentoring organisation which supports women survivors in Malta. The lovely women at SOAR invited us to join them for dinner and we had the chance to see where SOAR operates from and to see the beautiful soaps which they make in craft sessions. The atmosphere was warm and inviting and it was great to see the support which the women provide for each other at this invaluable organisation.
Overall it was a fabulous, action packed trip and such a pleasure to be able to share the work of Cohort 4 in Malta, what a start to 2019! I think we both now need the weekend to recuperate before it is back to business as usual and then who knows where Cohort 4 will be journeying to next…
Rachel – Cohort 4 Director, International Trainer