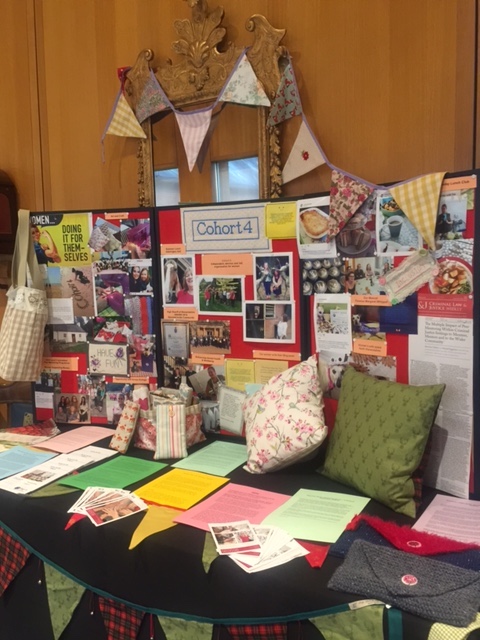 We are 'Women Supporting Women' in North Warwickshire
Cohort 4 had a really motivational time in London on Monday evening, supporting CLiNKS at their event at the Haberdasher's Hall. 'An insider's view of prison and probation today.'  Just putting up the presentation, photographs and testimonies of our women's support organisation and activities showed us how much we had achieved individually and as a group over the past 12 months. Celebrating success is very important to us, so seeing this visually in such a lovely location was uplifting and motivates us to continue supporting women through into our fifth year of operations in 2019.
We are members of CLiNKS. Some of us have previous convictions, some of us live with partners or family members who have convictions, and we know how this serves to disadvantage and exclude us from the community. The label of 'offender' is something we never use at Cohort 4, as we are a forward looking organisation where we recognise our women have to see themselves as something more, as a woman with potential, a mother, sister, friend or a member of our group. How much harder to reintegrate if someone is continually disadvantaged by being stigmatised with an unhelpful label, how much harder when you cannot see your own potential due to the label attached to your identity.
Our women spoke to an array of people at the event, including the Secretary of State for Justice, David Gauke. We spoke about the power of peer mentoring and community based peer support for women with multiple and complex needs.  We outlined our independence from the criminal justice sector and that this was helpful as many of our women do not trust statutory services given their history of contact with them, being 'done to' rather than worked with in a collaborative and inclusive way.
Thank you CLiNKS for selecting Cohort 4 to show our work, our women, our achievements and our potential. We are 'Women Supporting Women' in North Warwickshire.