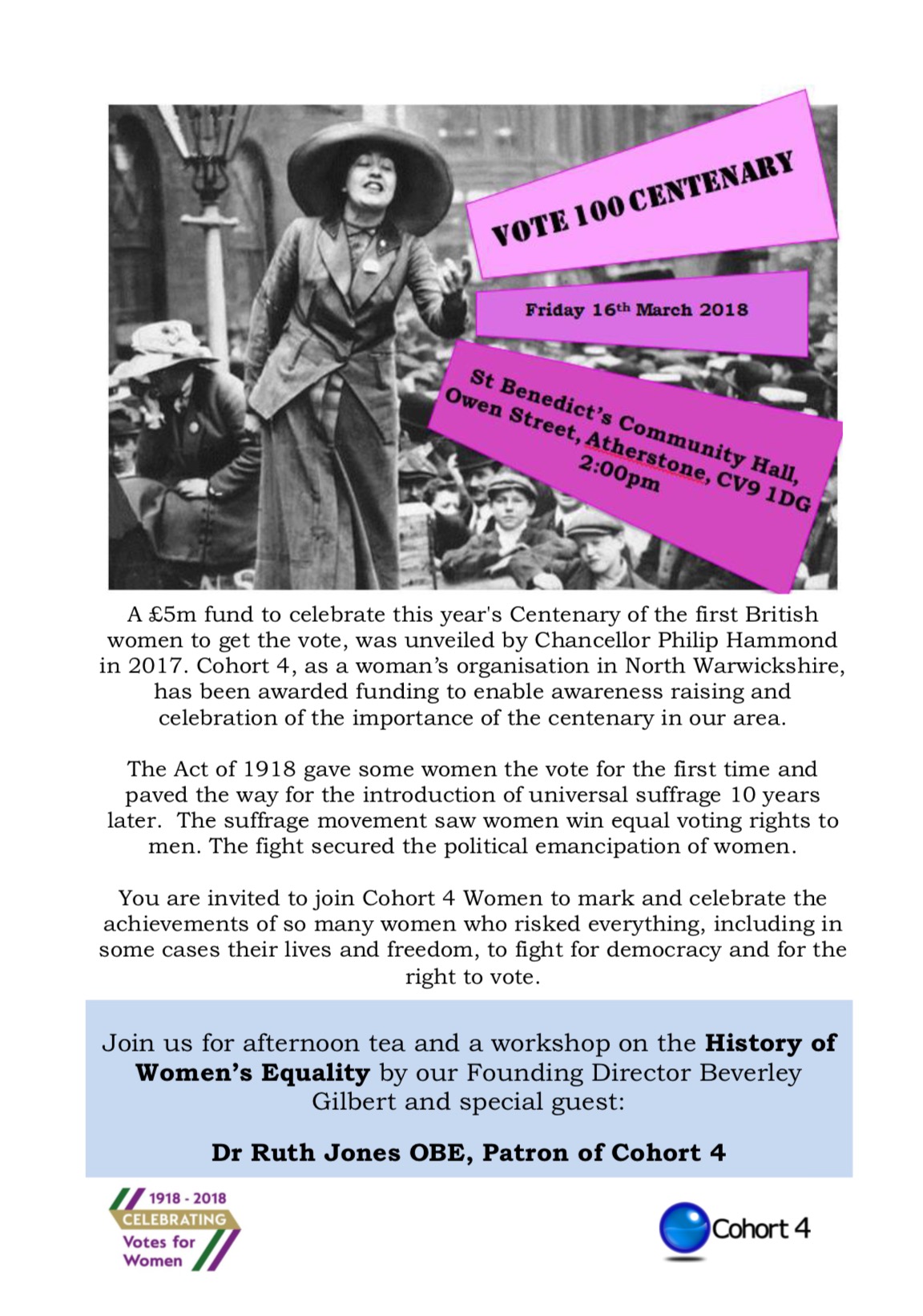 VOTE 100 Centenary
Cohort 4, as a woman's organisation in North Warwickshire, has been awarded funding to enable awareness raising and celebration of the importance of the centenary in our area.
The Act of 1918 gave some women the vote for the first time and paved the way for the introduction of universal suffrage 10 years later. The suffrage movement saw women win equal voting rights to men. The fight secured the political emancipation of women. Cohort 4 were one of 35 women's groups to secure money from the first release of this fund, announced by Minister for Women and Equalities Amber Rudd.  We are holding a series of events to mark the centenary, including suffrage bunting making, Suffragette film night and social gatherings for our women.  The celebration culminates in a public event we are holding on Friday 16 March 2018 at 2pm where our Patron, Dr Ruth Jones OBE will hold a workshop on the History of Women's Equality.
You are invited to join us to mark this centenary, to acknowledge the campaigning fight of previous generations of women and to celebrate our freedom to vote.