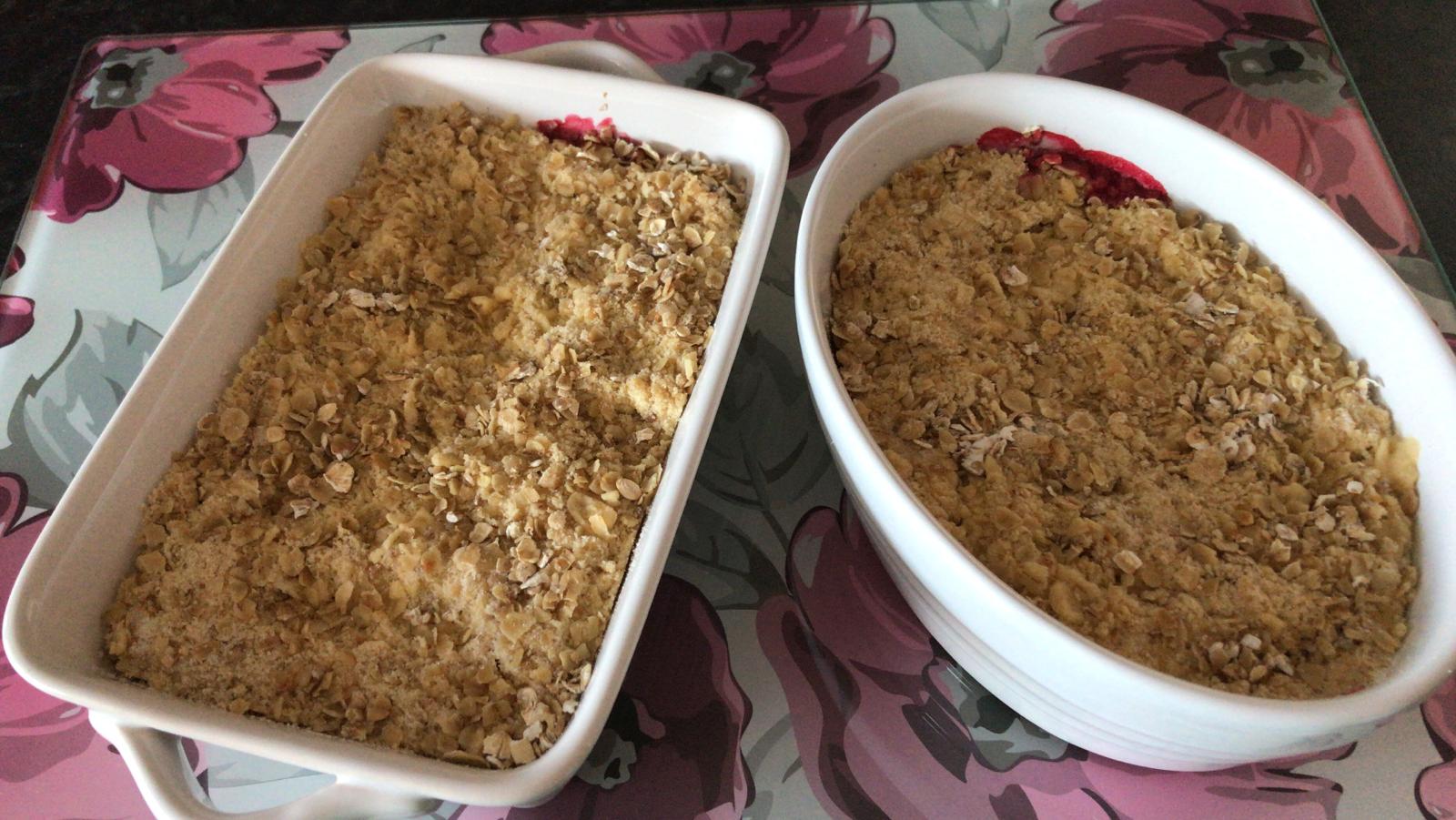 Social capital, community strength, apple crumble and coming together in difficult times
"Social capital is the glue that binds together communities otherwise at risk of coming unstuck. The Covid-19 crisis has reinforced the values of community purpose."Andy Haldane, Chief Economist at the Bank of England wrote a blog post for The National Lottery Community Fund about how national crisis brings out the best in people. He outlined how social capital is the glue binding communities together.
His blog comes when the Lottery publish their report about 'Making a Difference' and how Lottery funding has helped over 14,000 community projects to create the resources for community groups to imaginatively and creatively address some of the acute issues affecting individuals at this challenging time. Certainly the National Lottery along with our local Community Foundation (HoECF) has greatly assisted Cohort 4 in responding to the crisis created by Covid-19. From March 2020 we were able to move rapidly to 7 day a week gentle and consistent support for women who needed us to step up and to expand our women focussed, peer led, community support in North Warwickshire. The funding we were awarded enabled us to do this, doing what we already do so well, but in a much expanded way.
Community Social Capital
We who are part of the voluntary, community and social enterprise (VCSE) sector have been creating and delivering community social capital for many years. We have created communities of interest within geographic areas, essential for those who have felt marginalised or ignored by more formal systems of support. Cohort 4 are 7 years old next week and we know only too well how bringing the assets and strengths of a community together can make a profound difference to our group members. In our case, mainly women and their children across North Warwickshire, Atherstone, Nuneaton and Tamworth areas. During Covid-19, community level resources have come to the fore and have shown themselves to be responsive, immediately effective and needed.
We've found that individuals, volunteers, companies and charitable organisations have come together in a wonderful way to support those less able to do so themselves. One example is our work with FareShare. We've been working alongside FareShare for a couple of years, thanks to Sarvjit Kaur, Anthony Holder and the team at FareShare Midlands. The food we receive from the warehouse is delivered on a Thursday and is divided, bagged up and safely distributed to group members across our geographic area within two hours of arrival at our hall. Our team undertake this task and deliver with a friendly doorstep smile and chat to (mainly) women who either live alone and feel isolated, or to some single mothers who although have children, again, often feel a sense of loneliness – exacerbated by Covid-19. The food makes a practical difference to those amongst us who are financially disadvantaged. The overall face to face contact, whilst delivering food and care, makes a significant emotional difference to women who experience loneliness and isolation. Feeling part of a supportive, peer led and peer designed group makes a huge difference to us all.
FareShare: food, cooking and appreciation
One of our group members wrote to us about the value of the food distribution for her.
"I never waste anything and it helps me immensely and I'm so grateful to FareShare.  I peeled and cooked all the potatoes, mashed them and froze them in portions. I had chicken casserole yesterday from the slow cooker and froze 3 further portions for another day. I can't wait for pudding today. Each of these crumbles have 2-3 portions, all the apples have been used. Thanks again x"
The apples were crumbled and the photograph attached to this blog post shows the imaginative use of the fresh food delivered by FareShare. I receive photos of the food being used and enjoyed by our group members each week and it shows what a profound difference this collaboration makes in such trying times.
Covid-19 and who supports and works alongside us 
The contribution of community led micro organisations and groups is immeasurable. If covid has done anything positive, it has shown the difference kindness makes and partnership working with other organisations and groups has enhanced that sense of social capital and community strength that Andy Haldane identifies in his blog post. It shows how responsive and important this layer of community resource can be.  We are funded and supported by other charitable funders, other VCSE, charity groups, private companies or individuals coming together to make a difference. Together we have had a sizeable impact in the last 12 months on the women within our group. We'd like to thank everyone who has helped us to help ourselves and others in our community.
We've seen who has been able to respond effectively during covid-19 and now we need to fund and to enable communities to create their own space, to create their services, and to ensure that they can do for ourselves with a relatively small investment from wider society.
We are our own best asset when enabled to create our own spaces.
Beverley, 12/02/21