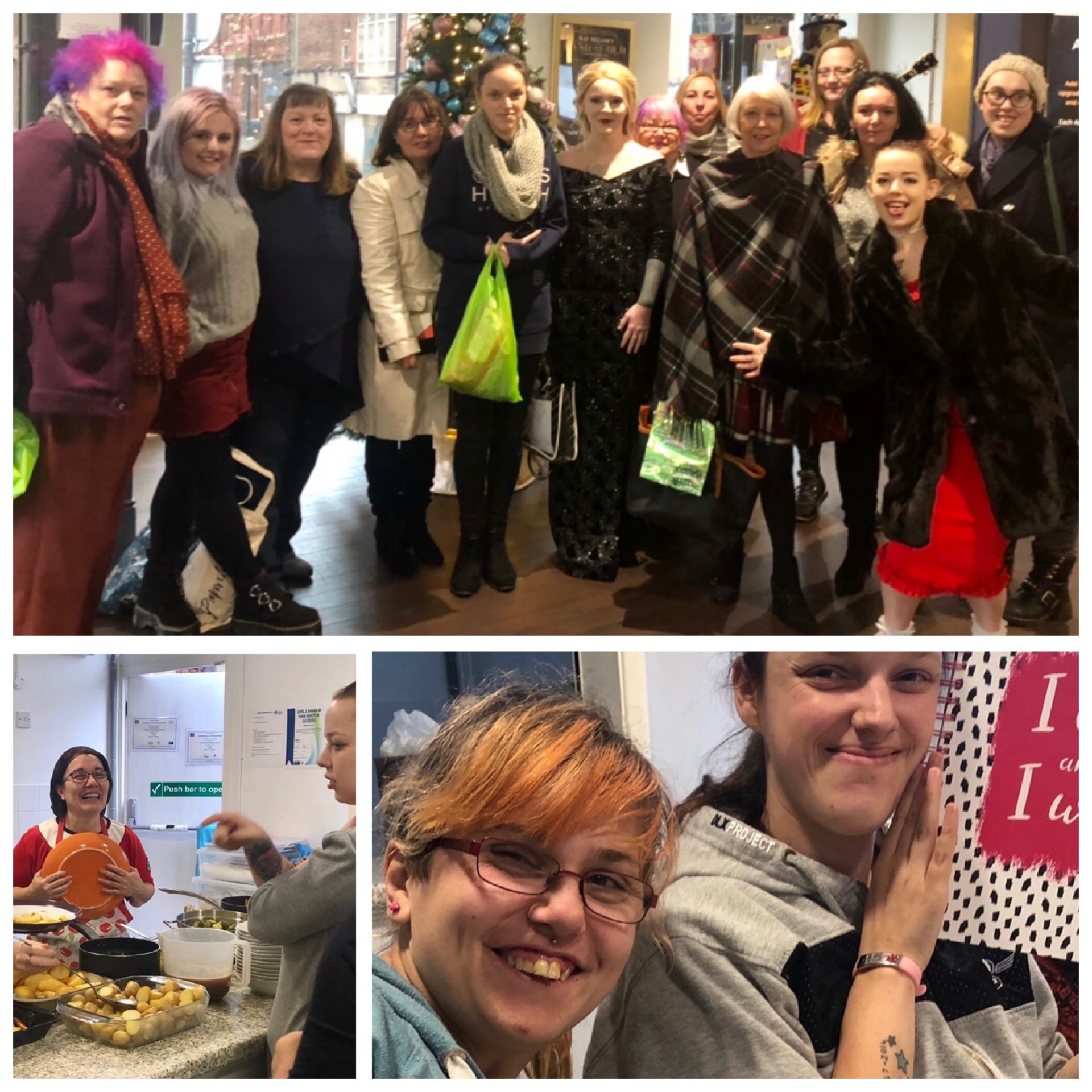 PRESS RELEASE – 'Cohort 4' receives the Queen's Award for Voluntary Service
Local Women's Peer Support Service 'Cohort 4' receives the Queen's Award for Voluntary Service
Cohort 4, a group of volunteers based in Atherstone, North Warwickshire have been honoured with the Queen's Award for Voluntary Service, the highest award a voluntary group can receive in the UK. Known as the MBE for voluntary service.
Cohort 4 is a women's peer support organisation helping women survivors of abuse, those with mental ill health, convictions, disabilities and other isolating factors across our area. Women attend from North Warwickshire, Nuneaton and Tamworth areas. Run mainly by volunteers, it offers a long term social space, support and source of encouragement to women who themselves choose what they need to enhance their lives and wellbeing.  Women volunteering their time at Cohort 4 include experts and practitioners from the fields of: domestic and sexual violence, safeguarding, mental health and social work. Volunteers also come from back grounds in nursing, counselling, teaching and even podiatry; coming together to form a supportive and safe social support environment for women.
Cohort 4 is one of 230 charities, social enterprises and voluntary groups in the country to receive the prestigious award this year. The number of nominations has increased year on year, showing that the voluntary sector is thriving and full of innovative ideas to make life better for those around them.
The Queen's Award for Voluntary Service aims to recognise outstanding work by volunteer groups to benefit their local communities. It was created in 2002 to celebrate the Queen's Golden Jubilee. Recipients are announced each year on 2nd June, the anniversary of the Queen's Coronation. Award winners this year are wonderfully diverse. They include volunteer groups from across the UK, including a community shop in Cornwall, an environmental group in Swansea, a group working with refugees and vulnerable people in Stirling and a thriving community arts centre in County Down.
Representatives of Cohort 4 will receive the award from Tim Cox, Lord Lieutenant of Warwickshire later this summer. Furthermore, two volunteers from Cohort 4 will attend a garden party at Buckingham Palace in May 2021, along with other recipients of this year's Award.
Cohort 4's Founding Director, Beverley Gilbert says:
"I am so pleased that the work of Cohort 4 has been recognised by the Queens Award for Voluntary Service. I'd like to pay tribute to the thousands of hours hard work and commitment of our volunteers since 2014. Running and sustaining a community group is a challenge. We have been fortunate to have formed a wonderful group of women who have come together over the years to offer peer support, peer mentoring and social support for some of the most marginalised women in our community. Our women come mainly from Atherstone, North Warwickshire, Nuneaton and Tamworth areas. Thank you to those who nominated us for this award. Thanks also to the individuals and charitable funding organisations who have believed in the group and have solidly championed our work over the past 6 years. We are independent from statutory organisations and are overwhelmed by the support we receive from the community, voluntary and social enterprise sectors. It certainly is a great honour to receive this award."