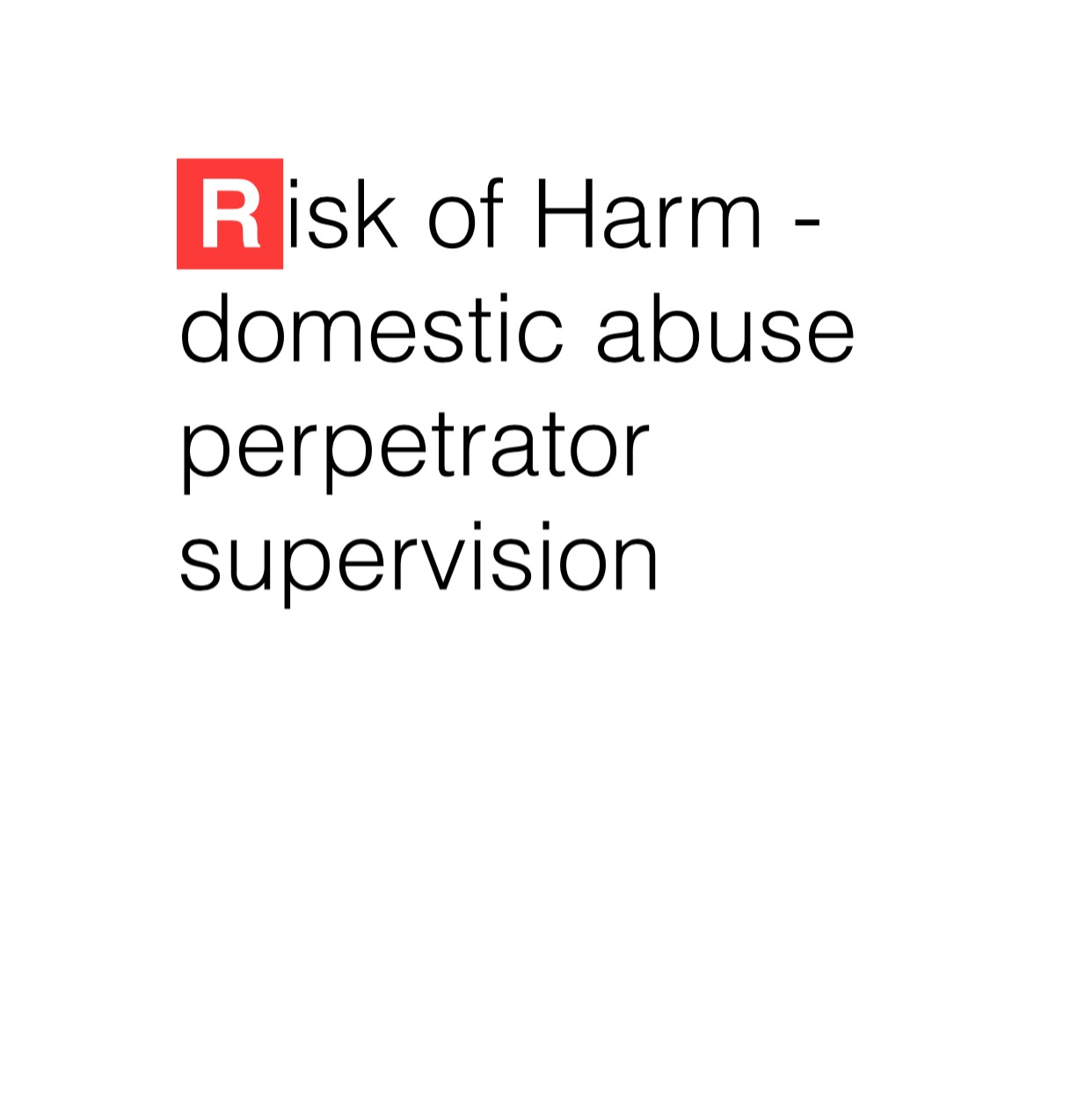 Perpetrator supervision and the impact on Women and Children: The privatisation of Probation
At the end of 2013 an article I wrote was published in the British Journal of Community Justice, Special Edition: Transforming Rehabilitation (TR) Under the Microscope. In this article I considered the risks inherent within the TR model, and the impact this would have on women and children as it would jeopardise the work undertaken with perpetrators of domestic abuse by highly skilled, well qualified probation practitioners.
I wrote that under TR most of the domestic abuse cases would be assessed as posing a 'medium risk' of harm and therefore, would be assigned to the private sector rather than come under the remit of the National Probation Service (NPS). My article argued that due to the potential risk of significant harm, domestic abuse cases should be treated as important exceptions to the new risk assessment tool and allocation model, and should be assigned to NPS staff, as was sex offender case management.
Moving forward 5 years.  In September 2018 HM Inspectorate of Probation found poor practice was widespread within the privatised section of probation, that is Community Rehabilitation Companies (CRCs). Inspectors found probation staff within these organisations did not have the skills, experience nor time to supervise perpetrators properly. In 55% of cases inspectors evaluated, perpetrators of domestic abuse were not making enough progress on their court orders. Perpetrators of domestic abuse were coasting through their supervision, rather than getting the support and challenge that they needed to change their behaviour and to reduce risk of causing further harm.
"Many practitioners had unmanageable workloads. Inexperienced staff were managing complex issues with little training or management oversight. Some were too busy to do a thorough job, while others simply didn't have the knowledge needed to do a good job."   Dame Glenys Stacey (HMIP, 2018:4)
The report raised important concerns about the role of probation staff in preventing future incidents of domestic abuse. Staff underestimated risks and work to protect victims of domestic abuse and children was not good enough in 71% of cases.
'Community Rehabilitation Companies are not doing enough to rehabilitate perpetrators of domestic abuse or keep victims safe.'  (HMIP, 2018)
"The perpetration of domestic abuse has a catastrophic impact on women, on children and on communities. Perpetrators of domestic abuse should be considered by the Ministry of Justice as being amongst those who pose the greatest risk of serious harm to the public" (Gilbert, 2013:130). Case management of such cases should not have been outsourced to privatised organisations, but should have remained within the NPS remit. Highly experienced practitioners with the appropriate training, experience should supervise such individuals with interventions delivered in a well sequenced, integrated manner, monitored and case managed by NPS officers. Without addressing this important inspection, the safety of families blighted by domestic abuse will not be protected.  All loudly articulated by both probation staff and union officers back in 2013. The Secretary of State for Justice did not listen, but ploughed on with his agenda regardless – at what cost!
References
Gilbert, B. (2013) 'Public Protection? The implications of Grayling's 'Transforming Rehabilitation' Agenda on the safety of women and children,' British Journal of Community Justice Vol.11 (2-3): 123-134.
HM Inspectorate of Probation (2018) Domestic abuse: The work undertaken by Community Rehabilitation Companies (CRCs). A thematic inspection by HM Inspectorate of Probation. Manchester: HMIP.