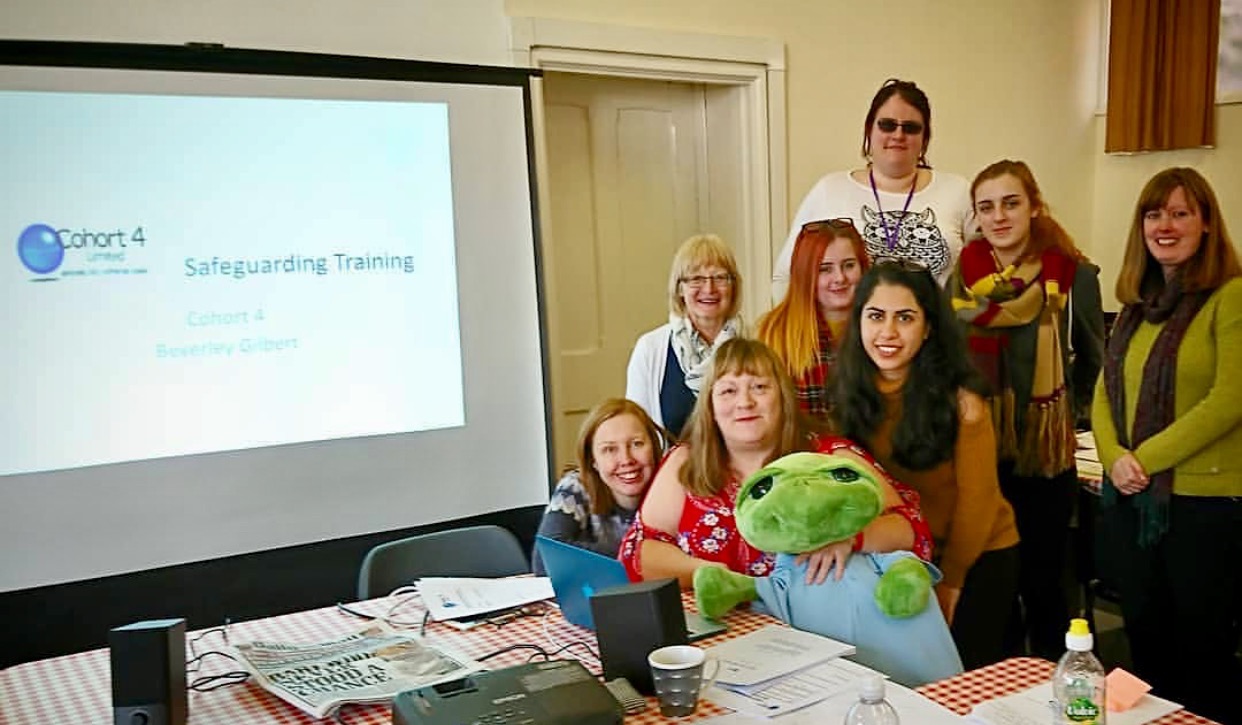 OCN Level 3 Safeguarding and Safe Lone Working Training
Cohort 4 delivered our OCN Level 3 accredited Safeguarding & Safe Lone Working Unit to colleagues from Talent Match this week. This is the 3rd time this Unit was delivered, having been updated with the latest case studies and safe working considerations.  Incorporating P.L.A.N. information from the Suzy Lamplugh Trust, Lone working advice from the Health and Safety Executive and local safeguarding services, this is one of several Units we deliver as part of our unique OCN accredited Reintegrative Mentoring programme. Reintegrative, meaning to work in partnership with service users and the community to ensure that individuals feel included, valued and therefore want to be a positive member of community activities. Mentoring individuals to encourage motivation, encouragement to make good life choices, to strive ahead with goals and to lead a meaningful life.
We deliver to our own Cohort 4 (Peer)Mentors and to external organisations who practice mentoring with their service users.  In over three years of unit delivery, 100% of participants would recommend Cohort 4 training to colleagues.
Safeguarding: Safe Lone Working/ What did you enjoy most?
"The discussions among those present. being able to share experience with a very knowledgeable instructor"
"I've done safeguarding twice before, but it's never been as good as this. I loved it"
"Bev's delivery, excellent and articulate"
"Margaret's soup is worth coming for alone!"
"Great to learn about safeguarding and lone working from someone who has experience and expertise"
It is always a pleasure to work with Talent Match colleagues in training, Mentors, Ambassadors and vital support staff who work to maximise the potential of young people not in education or employment. Particularly important to encourage colleagues' own sense of personal safety when lone working. Going the extra mile with complex service users must include keeping yourself safe and it's good to see employers like Talent Match creating policies that ensure staff know how to work safely, how to ensure personal safety and to remain well trained in safeguarding with children and with vulnerable adults.
Cohort 4 look forward to seeing Talent Match in December for our Mentoring & Motivational Interviewing Units. Thanks to Margaret and Sarah, our Cohort 4 team for refreshments, lunch and laughter.