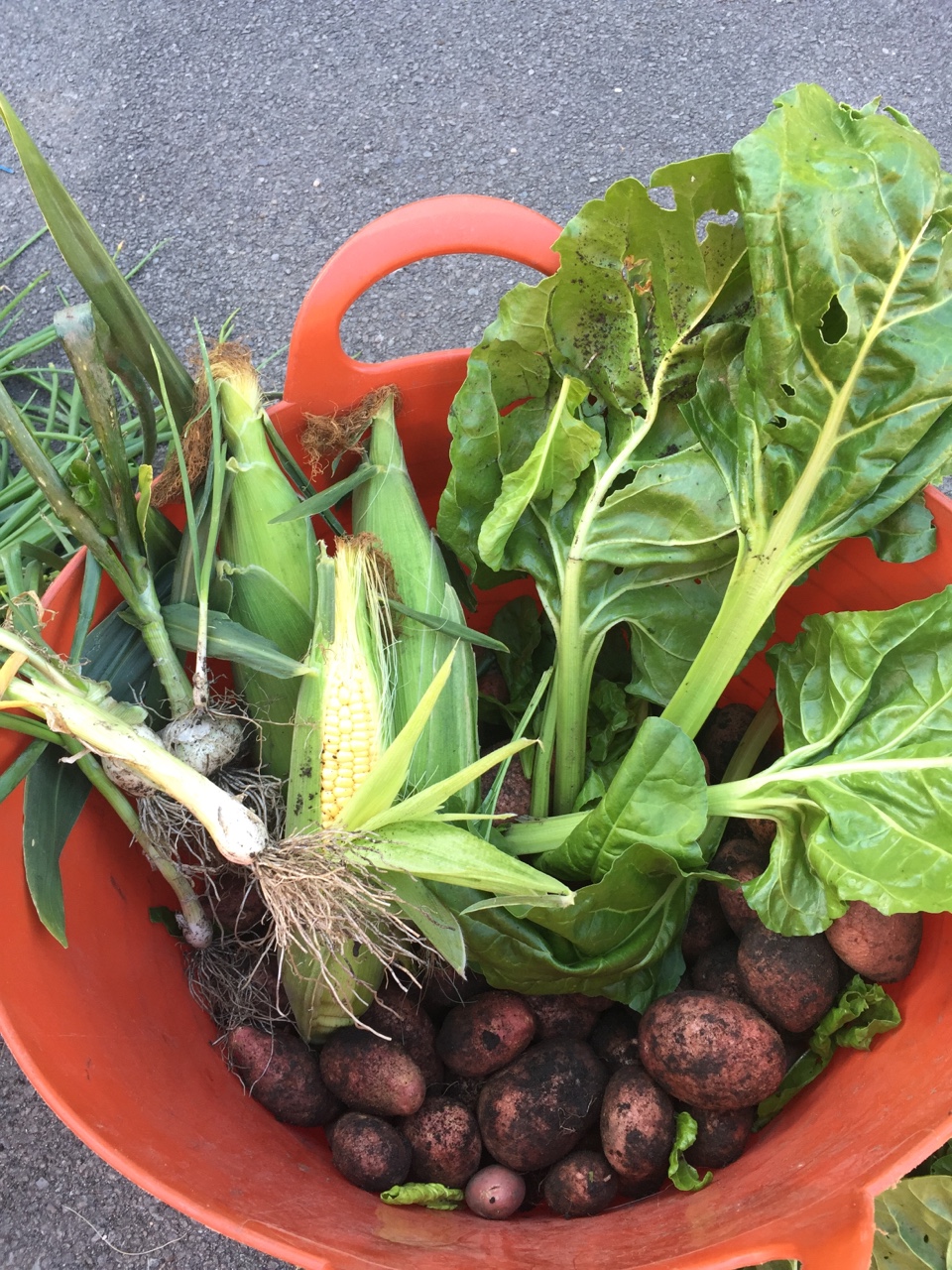 Harvest time!
Cohort 4 Women celebrate a harvest today in the EARTH garden in Atherstone. We join our Crossroads Trust gardeners to dig the first potato crop, succulent sweet corn, spring onions and tomatoes. Tonight we will sample the Crossroads and St Ben's Brobro chutney and Jean's apple sauce made by our members last week. If I could just reach the apples….. There's a crumble up in those branches!
We have found that there is nothing nicer than spending time together planting, growing, weeding, harvesting and eating. For our group, being included in a community group with shared experiences of life is important. Everything seems so much better than when we do things on our own. For others in our group, making jam, chutney or sauce has been fun. We are so fortunate to be able to work this patch of gorgeous earth, with tools funded by North Warwickshire Borough Council, and support from others in the community, a real collaboration of community spirit.
Some of the food is going to a group in our community facing financial difficulties, so our gift to them is our small way of sending good wishes and kindness.
Looks very tasty!!!!
I swear you could taste every hour of sunshine that went into those corn cobs, delicious. There are some on the plant waiting for you!!!!