SLIPSTITCH
For Women Survivors of Abuse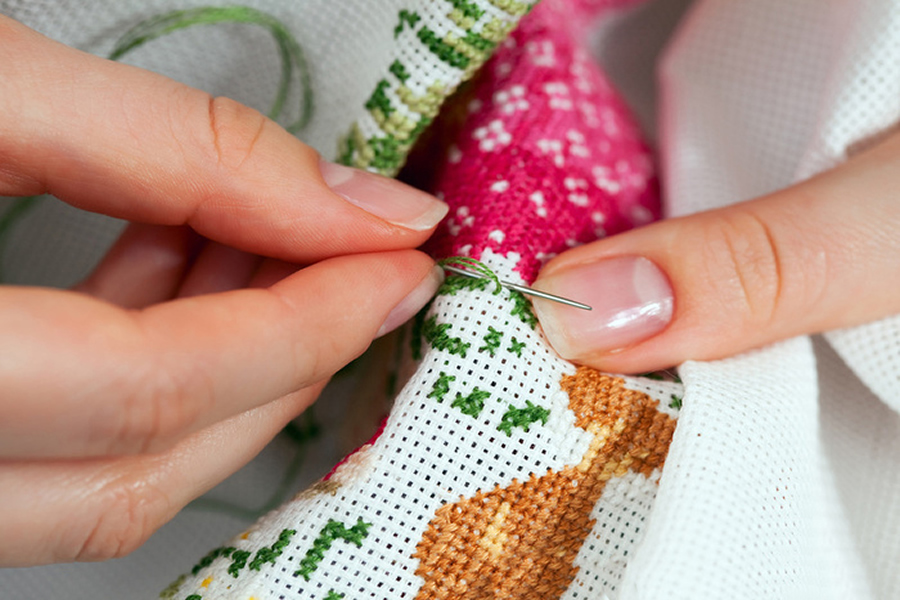 Slip Stitch is a really successful women's support group, where women come together to learn about and experience sewing, knitting and needlecraft, as well as other craft projects. This is a two year project funded by the Allen Lane Foundation.  The aim of Slip Stitch is for women to support each other after surviving experiences of abuse, and for them to enjoy the experience of learning and teaching others new material related crafts.
Our women say that crafts empower them, help them to relax, developing their self confidence, self esteem and more than that, craft sessions mean that our women can come together to form a woman safe, support network and morning of relaxation and fun.
We design and make our own soft furnishings and sell these to raise funds for the continuation of Cohort 4 projects, our products have been sold at craft and art outlets in Rugby, Yorkshire and Birmingham, we have our own Easy account and sell at local craft fairs.  We visit fabric warehouses, have attended specialist sewing machine training classes and most importantly, have fun as a group together. Our women have been able to make items for themselves, for family and friends.
As always, our women determine what they would like to learn and how We have taken women to craft tuition in Ironbridge, Hinckley and Shropshire.  We have had wonderful Social Entrepreneurs come to our building to teach bag making, cross stitch and knitting.
If you would like to get involved you can contact Kristy by email at kristy@cohort4.org.uk or via their twitter page http://twitter.com/SlipstitchUK.
LITTLE GEMS
Providing Craft and Jewelery Workshops for Children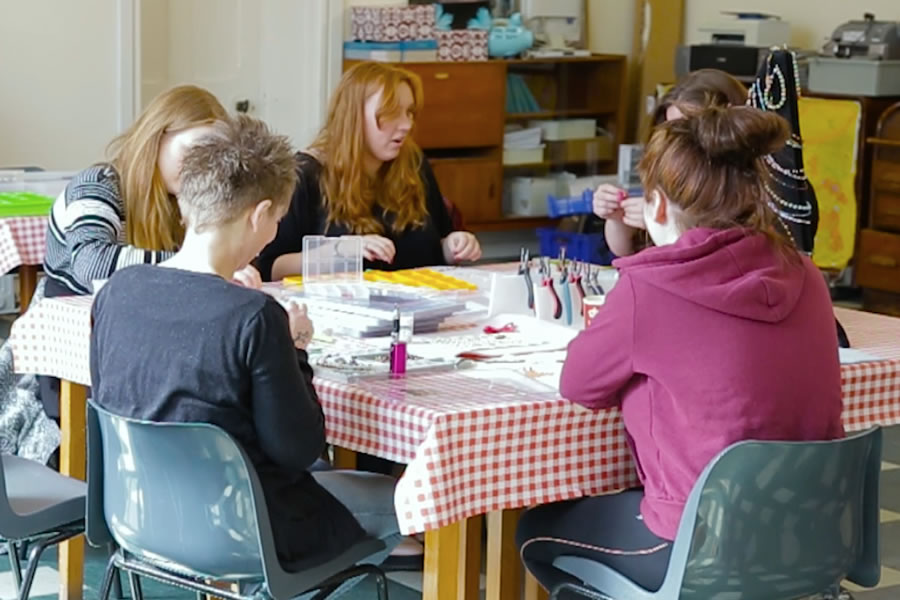 Little Gems started as an idea by our women, coming from one of our women's craft groups.  Little Gems has grown into a thriving micro business to help our  "not for profit" social enterprise Cohort 4.  It enables our women to undertake voluntary and paid work experience, this adds to their CV and skills which in turn has led to their own employment outside of the organisation.  Little Gems enables our women to contribute to helping to fund their groups, all profits go straight back into supporting our projects.
We now provide jewellery making workshops throughout North Warwickshire, Nuneaton, Hinckley and Tamworth areas.  We provide a safe, nurturing environment and all of our volunteers have enhanced DBS checks and safeguarding training.  This is an area of business and safety that we take seriously, including appropriate Public Liability insurance.
Children can design and create their very own jewellery masterpieces with trained tuition. We offer a range of birthday parties, jewellery and craft workshops, activities and creative jewellery making parties for all ages and abilities.  We can be booked by schools, children's groups and for private parties. Learn a new skill and take home your very own individual pieces of jewellery or personalised presents.
Cohort 4 Women
For Women in Atherstone, Polesworth & Dordon - Age 25 Upwards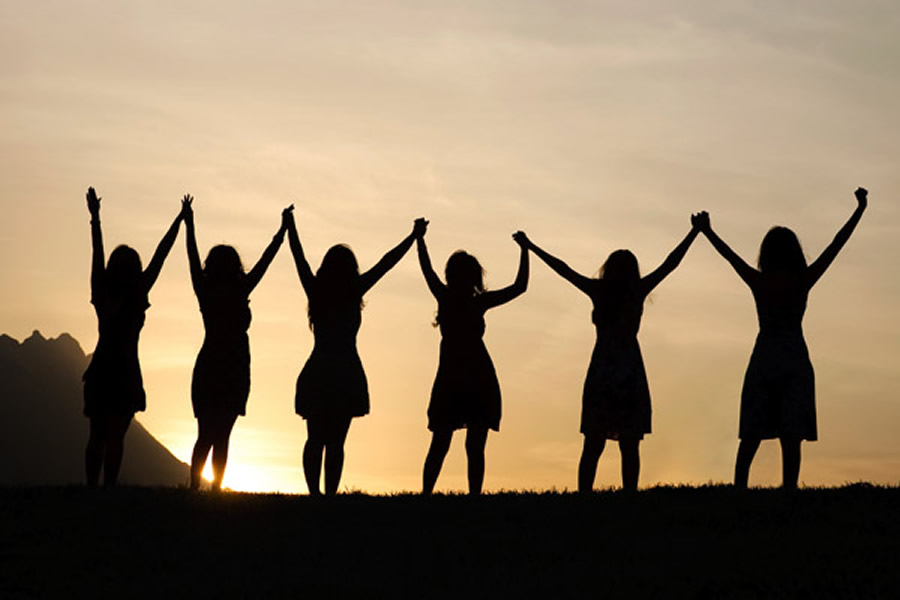 Cohort 4 support disadvantaged women with complex needs. Most of us survive domestic or related abuse.  Many of us have been affected by the criminal justice system, most of us have some form of mental ill health condition and many of us are not in employment, or are in part time employment.  Most of us have experienced loneliness, discrimination and or isolation in our lifetime.
Cohort 4 Women was an exciting project funded by the Coalfields Regeneration Foundation delivered by Cohort 4. We succeeded in reaching out to women in our community and work with them to improve skills, training and opportunity.
We are delivering our own OCN accredited training package called 'Reintegrative Mentoring' to our women where appropriate, and we, as a group, encourage women to take advance of professional resources in the wider community, including opportunities that we would not ordinarily have equal access to due to limited financial capacity and issues surrounding travel and self confidence.
Cohort 4 Women sought to improve; confidence, skills, healthy lifestyles, and improved employment prospects.  An independent evaluation of the Cohort 4 Women project confirmed our successful model, thank you to the University of Birmingham Enterprise Internship programme and Santander who funded and supported our evaluation.
25 years upwards?  From Atherstone, Polesworth or Dordon areas? Cohort 4 Women could be for you.
HOPE
For Women in Atherstone - Age 18 to 25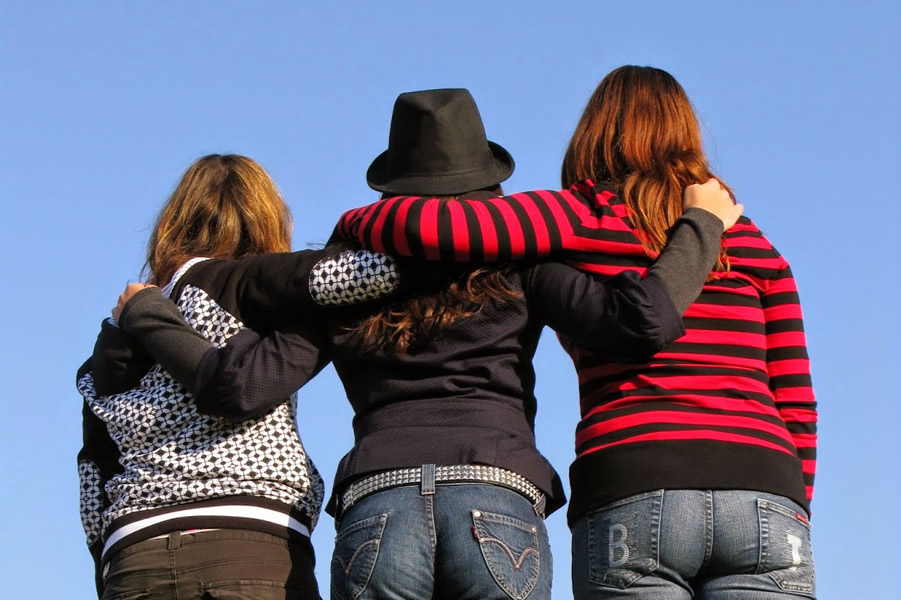 HOPE was a very special project. Funded by the Heart of England Community Foundation for 12 months in 2015/16, this project was specifically and exclusively for our young women aged 18 – 25 years of age.
Our younger women told us they would like their own project, and we were able to provide a package of opportunities for women to improve self esteem, personal confidence, self development and employability. 10 women worked with our project lead and volunteers to access new opportunities, stretched themselves a little out of their comfort zones and to joined together with a view to expanding aspirations, goal setting and being able to leave behind painful life histories or restrictions and leap forwards and upwards!
5 women found employment as a direct result of HOPE, everyone reported increased levels of self worth and confidence. This project was evaluated independently by a research student from the University of Birmingham and the results were amazing.  Our young women took charge of their lives and worked together as a team.  We even went on a Landmark Trust 50for free holiday in March 2016, thank you Landmark Trust.  One of our young women wrote about the life changing experience on the Cohort 4 blog.
18 – 25 years in Atherstone, HOPE is for you.  Building on the success of this project, we will be bringing HOPE2 very soon………….
VINDICATE
Supporting Women with Experience of the Criminal Justice System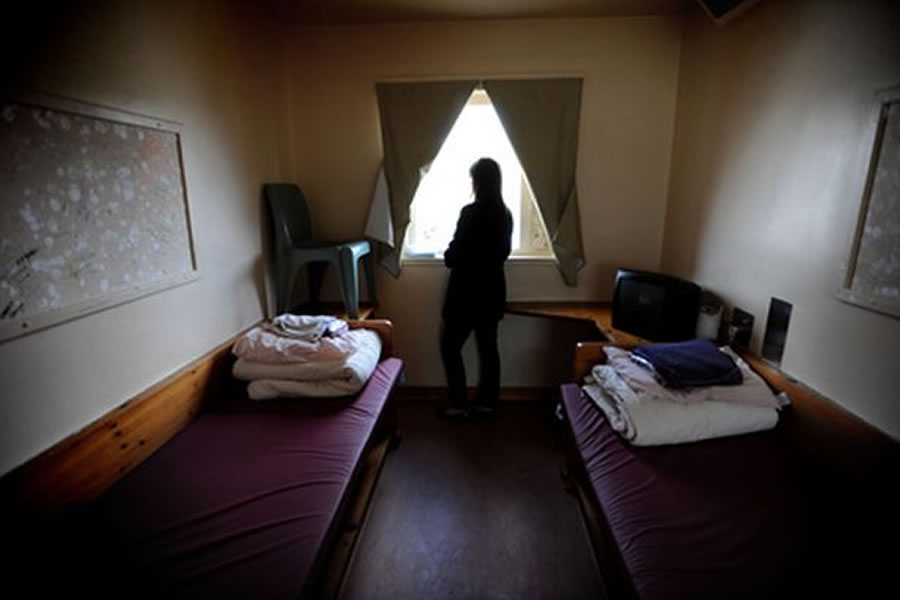 Vindicate started September 2016. Vindicate is an exciting, brand new two year project specifically for our women who have been affected by the criminal justice process. Even when putting a crime, or crimes behind you, it is difficult to move on in life with the stigma of a previous conviction. Women often feel isolated, with low self esteem and confidence given the complex issues connected with women and offending behaviour. We are a community of interest, a social and structured support group in North Warwickshire for women with cautions or previous convictions, who survive abuse and want to join others to support a positive life in our community.  Our women undertake skills training, CV workshops, craft sessions, social events and in January 2017 our women enjoyed a mini break in a large comfortable wood lodge in the countryside. We support our women to access appropriate services in the community to address their needs.  Like all of our women safe groups, it is our women who tell us what they want, when and how.  We do not 'do to' our women, they decide what works for their lives.
If you would like to get involved you can contact Kristy via email at kristy@cohort4.org.uk
CLASSIC GEMS
Providing Craft and Jewelery Workshops for Mature Women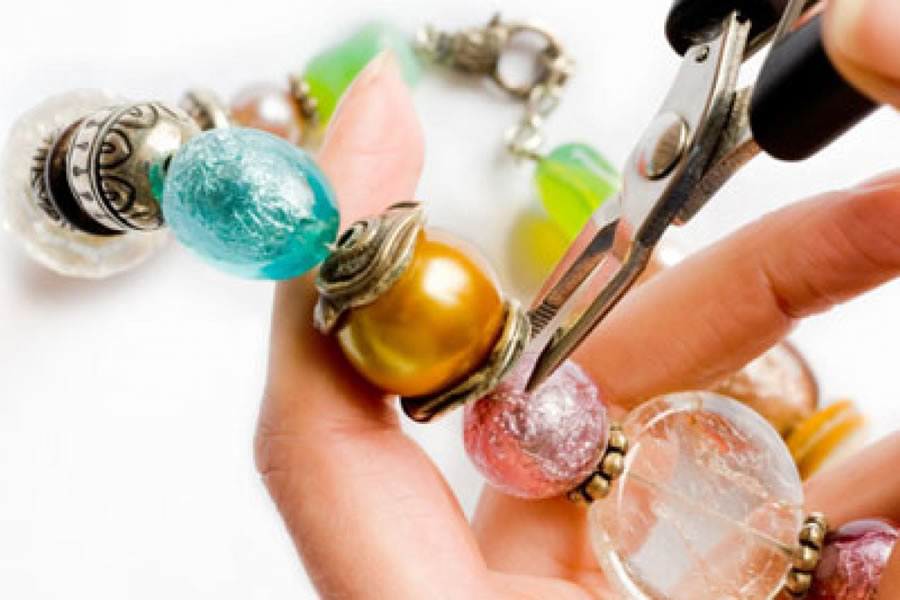 Classic Gems started as an idea from one of our women's craft groups, our women identified loneliness amongst our older population of women as being a real issue and wanted to do something to alleviate this. Our women volunteers who participate in this small local project all have enhanced DBS checks and safeguarding training.
Older women in Nuneaton were able to design and create their own jewellery with the assistance of one of our Classic Gems volunteers and our Project Manager.  Care home staff said that the impact of this community craft project left a lasting feeling of happiness even after the individual was not able to recount the details of the session.
This is a way that our women can give some of their time and care to all women in our community.  Contact Kristy@cohort4.org.uk for more information.
'Loneliness kills' according to research, and coming together as women helps to stop this awful situation.
Feedback of Classic Gems from care home management,
"The impact your visits have on our residents has been significant. As you know through each session the residents' faces come alive. They enjoy the one on one time with you ,watching you create and trying to re create… I'm amazed how some of their own creations have turned out… the residents with dementia who join in…..even on a basic level, are so proud of their creations, and it's lovely to show their families ….. we have used some of the designs for bingo prizes.
Your visits create a buzz. I have residents whom ask when the next session is….all in all very successful ….we look forward to hopefully continuing into 2017."