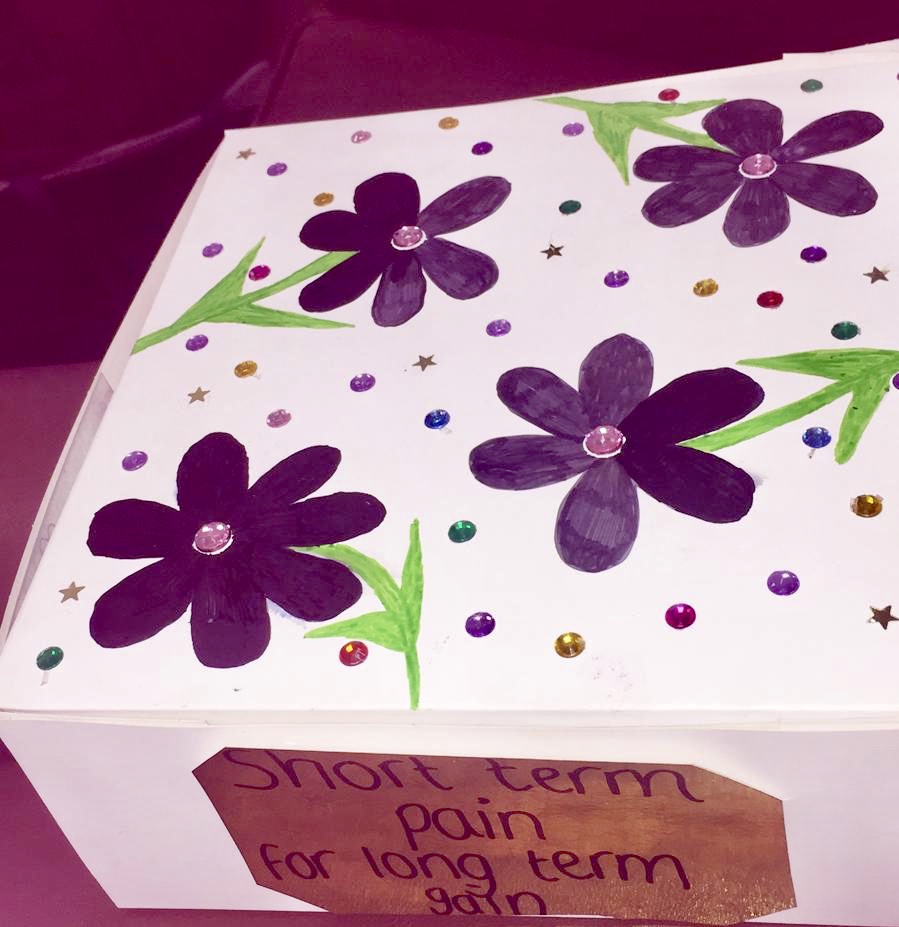 Day 8 & 9 of Therapy
Day 8 of therapy. I had to catch a bus there and I don't catch buses ever. I hate it! Apparently my driver was outside though I was stood outside for 20 minutes. My anxiety was really bad and I sprayed the seats before I sat down.
Got into therapy and get told we're only there till 12-1 but we had a massive buffet all set up for us, a little laugh, me and Nicole (not real name) exchanges presents. It was the cutest! I brought her make up and she brought me 5 small bottles of wine. I love Nicole. She literally understands me. We had no group today, it was just buffet and Christmas celebration.
Day 9 of Therapy
I feel like crap. May I add, never felt so shitty. I got picked up by a new driver today but omg he turned up with a hot chocolate!!! Can I not have this driver all the time? He picked me up first, thankfully by 9 o'clock I was picked up, it was great!!!
Got into the day hospital and I just felt like crying. Then sat there for 20 mins. The other patients made me feel a little better then of course Nicole walked in, she came over and gave me a squeeze – literally she's so lovely. We tell each other what's been going on the last few days. We made little keep sake boxes to make us feel better, it was great, Nicole started mine yesterday for me it's so cute !!
We had chilli and garlic bread – very garlicy the nurse was pretty good at cooking today !! We all wind each other up and have good banter even with staff!! I fell asleep for 2 hours, they wanted to draw on me and throw glitter but I woke up as they were going to do it. I felt shitty but I feel great when I finished. I think therapy is giving me hell more than I realise !!
A Cohort 4 Woman in Therapy