FOR WOMEN SURVIVORS OF DOMESTIC ABUSE
JOIN OUR SELF HELP COMMUNITY
We are women surviving domestic and/or sexual abuse; some of us are women who have been affected by the criminal justice system, some of us experience mental health difficulties and most of us are women who have experienced some level of isolation, disadvantage and loneliness at some point in our lives.  We are survivors and are simply women supporting other women in our community.  We know what we need to enhance our confidence and resilience, that is being other women in a non judgemental and friendly environment.
We are not counsellors or therapists, we are women who come together to support each other, to learn new skills and to enjoy opportunities in our own women safe community.  We offer peer mentoring to other women, advocate on behalf of women and support each other in a non judgemental and inclusive way.  We don't 'do to' women, we do with women.
We offer social and skill development groups, jewellery making and craft classes, outings, events and training opportunities.  Our model is simple, but it works.  We know this because our women tell us so, again and again.  We don't 'do to' our women, each woman determines what she needs, when and how.  Women know what they need to reinforce their own survival from abuse and together we make it happen.
Some of us are independent professionals from criminal justice backgrounds, with many years of experience of working with individuals who experience difficulties with mental health, disability, addiction, financial disadvantage or other welfare related issues.
We are trained to use a variety of risk assessment tools to evaluate the specific level of risk in terms of domestic abuse. We have over two decades of experience in risk assessment and management. We are experienced in multi agency working and have had training in child protection and use of risk assessment tools such as DASH, SARA and other criminal justice based risk assessment tools.
WHO WE ARE
COHORT 4 DIRECTORS
OUR PATRON
DR. RUTH JONES O.B.E.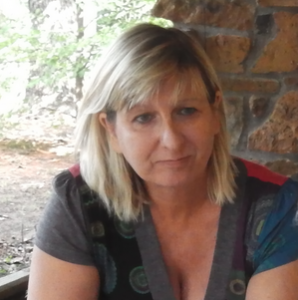 Dr Ruth Jones OBE, Principal Lecturer and Founder and previous Director of the National Centre for the Study and Prevention of Violence and Abuse (NCSPVA), based at the University of Worcester is Patron of Cohort 4.
Ruth was awarded an OBE in the 2014 New Year's Honours List for services to victims of domestic and sexual violence, and from scratch developed a post graduate qualification in the dynamics of domestic violence at the University of Worcester, leading to a full MA in this qualification, leading to the development of the NCSPVA as it campaigns to raise public and professional awareness of how to prevent violence and abuse and to support victims. Throughout her distinguished career, Ruth has played an instrumental role in championing education, research and support services both in the UK and internationally.
She designed the UK's first postgraduate professional qualifications in domestic violence; and in advocacy for victims of sexual violence.  Ruth been recognised locally, nationally and internationally for her work, including the award for best UK Universities Applied Researcher (2010). She was awarded the title of Worcestershire Woman of the Year in 2011 and named as a Woman Inspiring Europe in 2012.
Ruth is for us an inspiration, a remarkable woman who encourages, champions those who work around her, and promotes the need to recognise women survivors.
We are delighted that Ruth is Patron of Cohort 4.